How to Build a Family Gratitude Practice
RAFT Team, September 14, 2020
September 21 is World Gratitude Day. There's no better time to start a family gratitude practice.
According to Oxford English dictionary, gratitude is the "readiness to show appreciation for and to return kindness." This sounds so simple, but a gratitude habit takes work. So many things distract us from gratitude. When a client conversation is hard. Your work day runs late. When you forgot to plan for dinner. Someone cuts you off in line. Your phone battery dies. These are all things that can trip us up throughout the day. But with a healthy family gratitude practice, these types of things can be blips on the radar of a generally positive day.
Since there's no such thing as a gym to attend to strengthen your gratitude muscle, how do you grow it? When you work together as a family, you can encourage each other to each focus on the good things. Over time, this positive force can change the climate and culture of your home. It's also a powerful tool to teach your children — the younger the better. Gratitude will carry them forward to greater happiness and success as they reach adulthood, both at work and in all their relationships.
Below are a few simple ideas to help you build a family gratitude practice:
Create a family gratitude jar.
The next time you empty a jar or animal cookies or cheese puffs, save the container. It can become your family gratitude jar! Cut some paper strips to keep beside it and have everyone add one thing they're grateful for each day. When Thanksgiving rolls around, take turns reading everyone's contribution. It's a great way to reflect on the past year together as a family.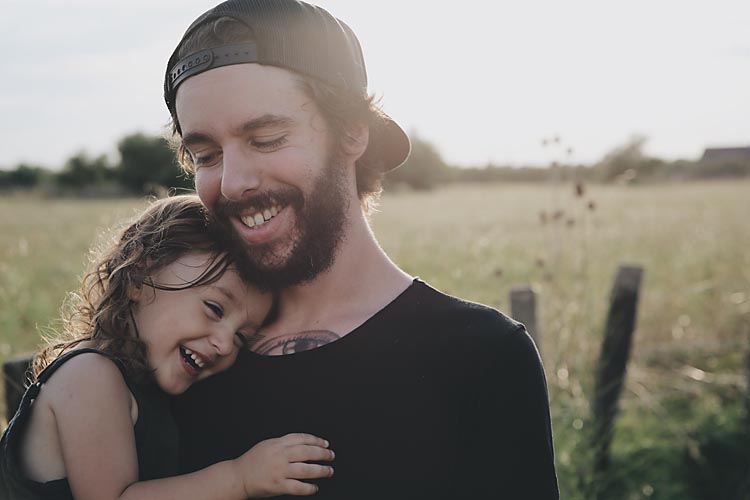 Share lows and highs at dinner.
This is always a fun exercise and a good way to remember your day. Go around the table and let everyone share the hardest part of their day and the best part. (Always end on the highs so you open the door to continued positive conversation.) This not only gets each person sharing parts of their day, it also lets you get to know one another better. You find out what's important or learn ways to encourage one another.
Build a daily habit of gratitude before bed.
Most people have a bedtime routine that makes easing into bed each night a thing to look forward to. Gratitude is a simple thing to add to this routine. As you tuck in your kids, have them share a something they're thankful for. Encourage them to be specific about what they choose. Instead of "I'm thankful for Mom," it might be, "I'm thankful that mom washes my clothes for me." If you're sliding into bed by as a single parent, consider jotting a few things in a gratitude journal. A small notebook is easy to keep beside your bed, and it's encouraging to read through on nights you can't sleep.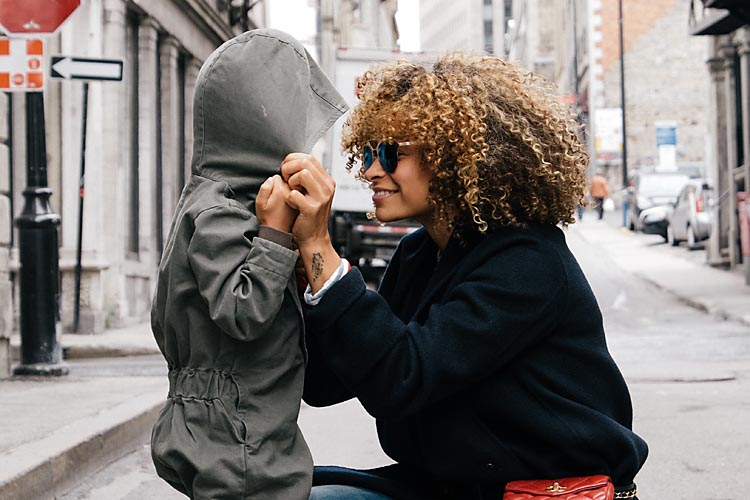 Plan a family gratitude day.
Working together as a family toward a common goal is a great way to deepen your relationships with one another and create some meaningful memories. Sit down and talk through what you could do as a family to express your gratitude. You may find that an afternoon once a month pursuing gratitude together can make a big difference on how your family interacts with one another.
Write thank-you notes to people you're thankful to. Let each member of the family add a personal note in it.
Make video calls to people you appreciate. Be specific in how you express your gratitude.
Bake dinner or treats and deliver them to people you appreciate. It may be the mailman, grocery store clerk, or a special teacher or two.
Donate your time as a family to a cause you all appreciate.
Build a free tiny library in your neighborhood.
However you choose to grow your family gratitude practice, strive to make it a consistent. You're investing in the lives of those you love and making a positive impact on the future!