Advocate Resources
Workshops and Support Calls
We offer live, virtual workshops for any sexual and domestic violence organization:
Building Blocks of Resiliency Series
The Importance of Personal Boundaries
Discovering Your Values and Saying "No" in a Positive Way
Building Resilience to Shame
Strengths in Decision-Making
Thriving Through Gratitude and Empathy
If you want to bring our workshops to your organization, you can send us an email to schedule a workshop series today! Email outreach@raftcares.org or fill out this form to start the process.
Monthly Advocate and Leadership support calls:
You can sign up for our support calls here.
Advocate Support Call - First Wednesday
Emerging Leaders Call - Second Wednesday
Advocate/Survivor Support Call - Third Wednesday
Executive Leadership Call - Last Wednesday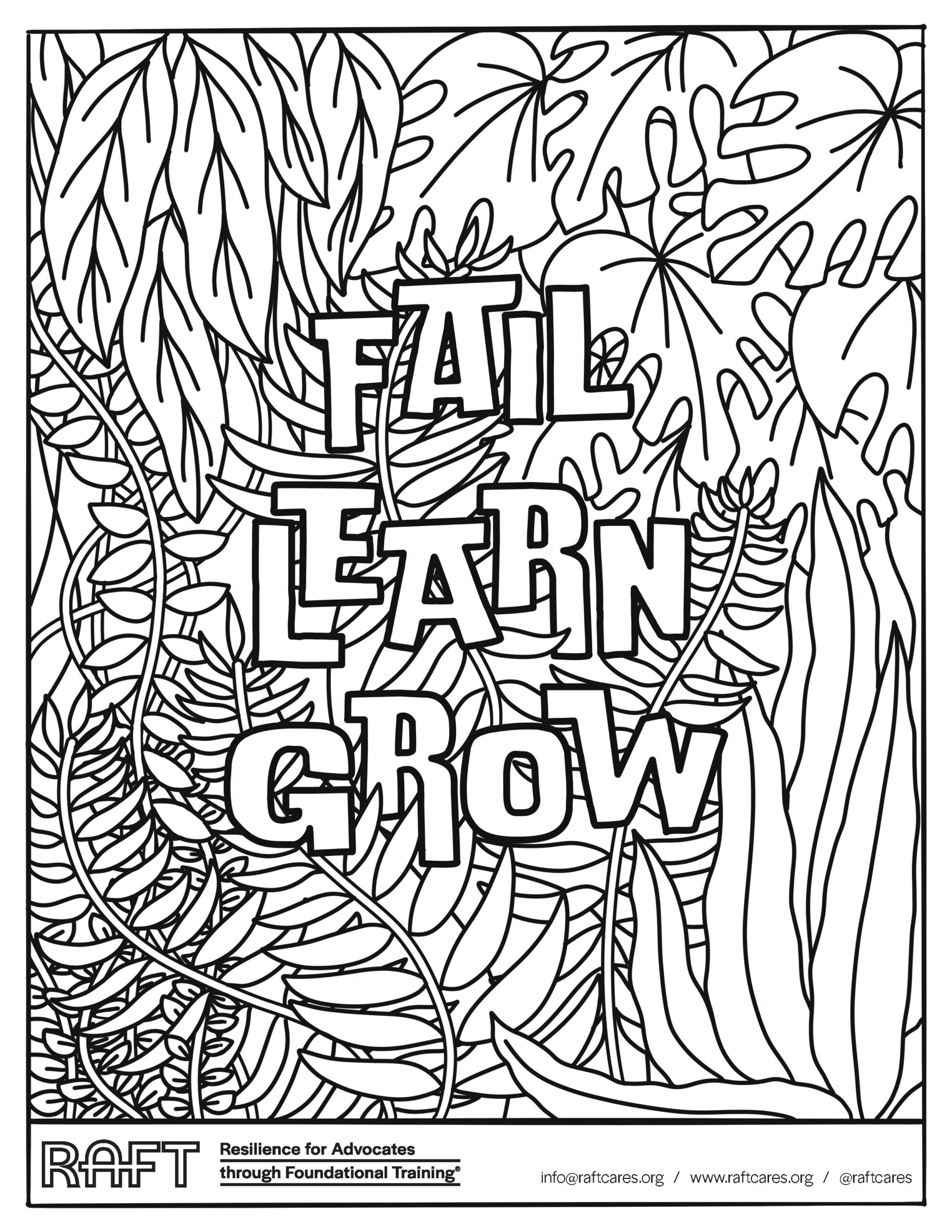 Fail Learn Grow Coloring Page
Box Breathing Coloring Page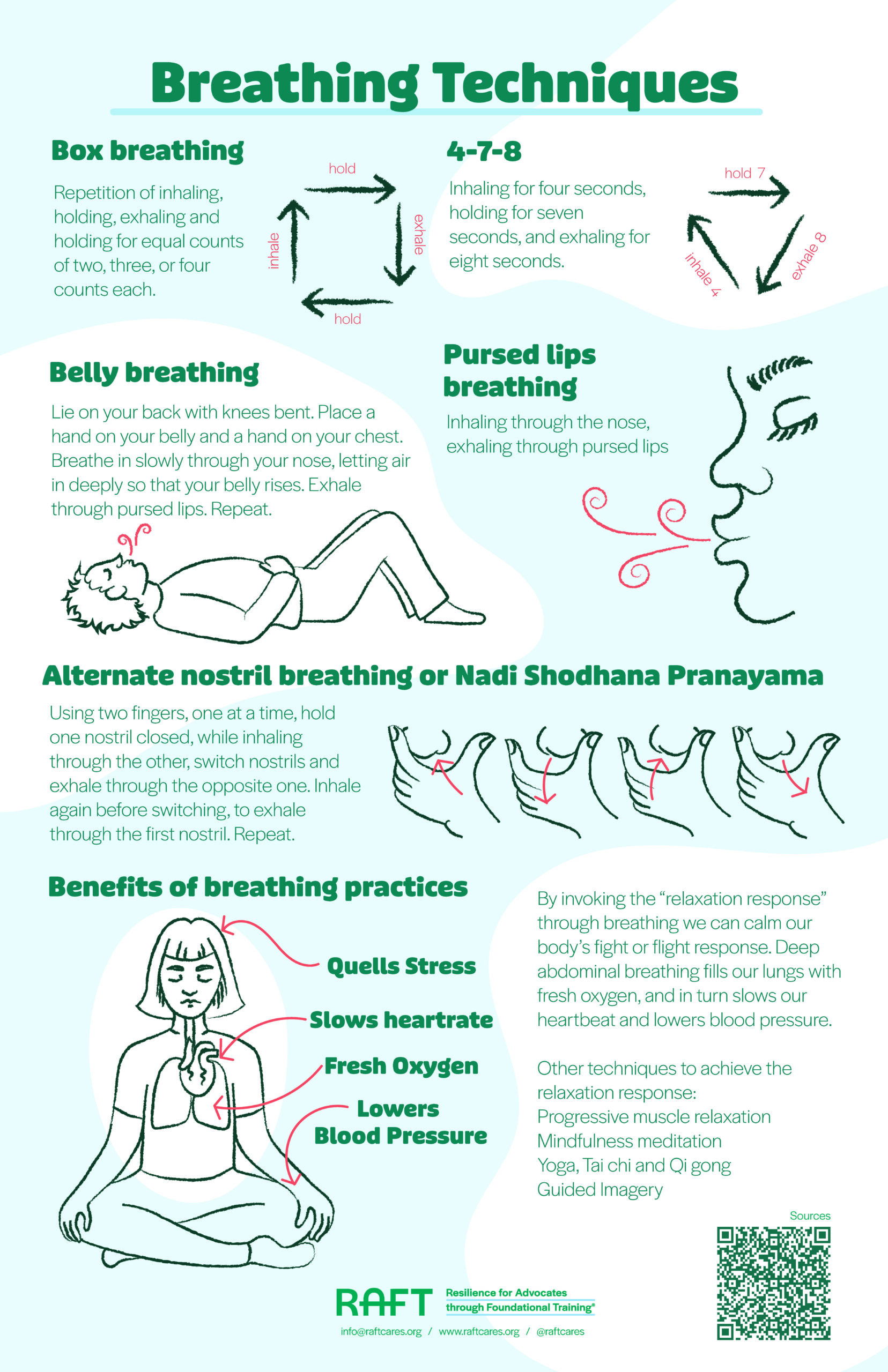 Breathing Techniques Poster
Do I Need to Attend This Meeting? Leadership Checklist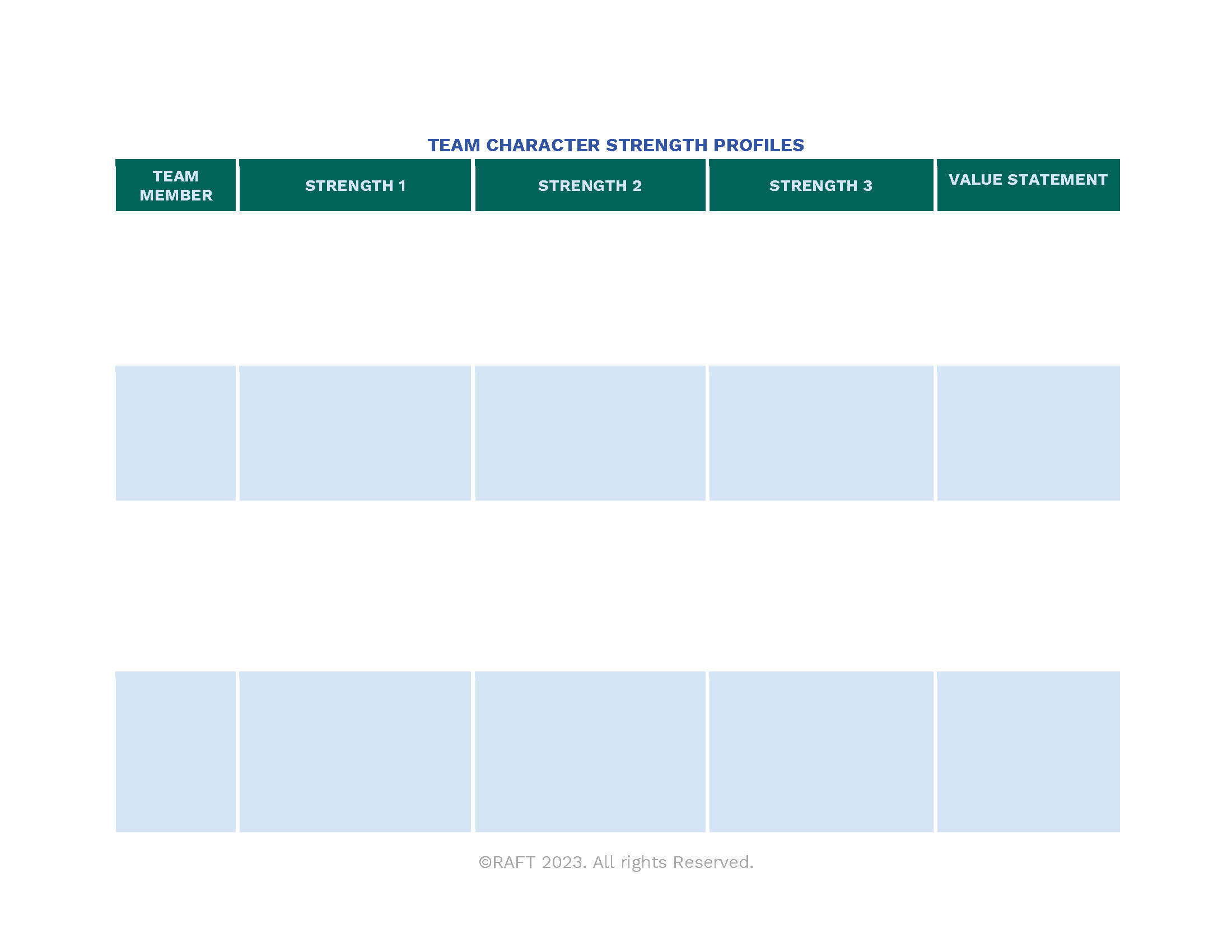 Team Character Strengths Profile Worksheet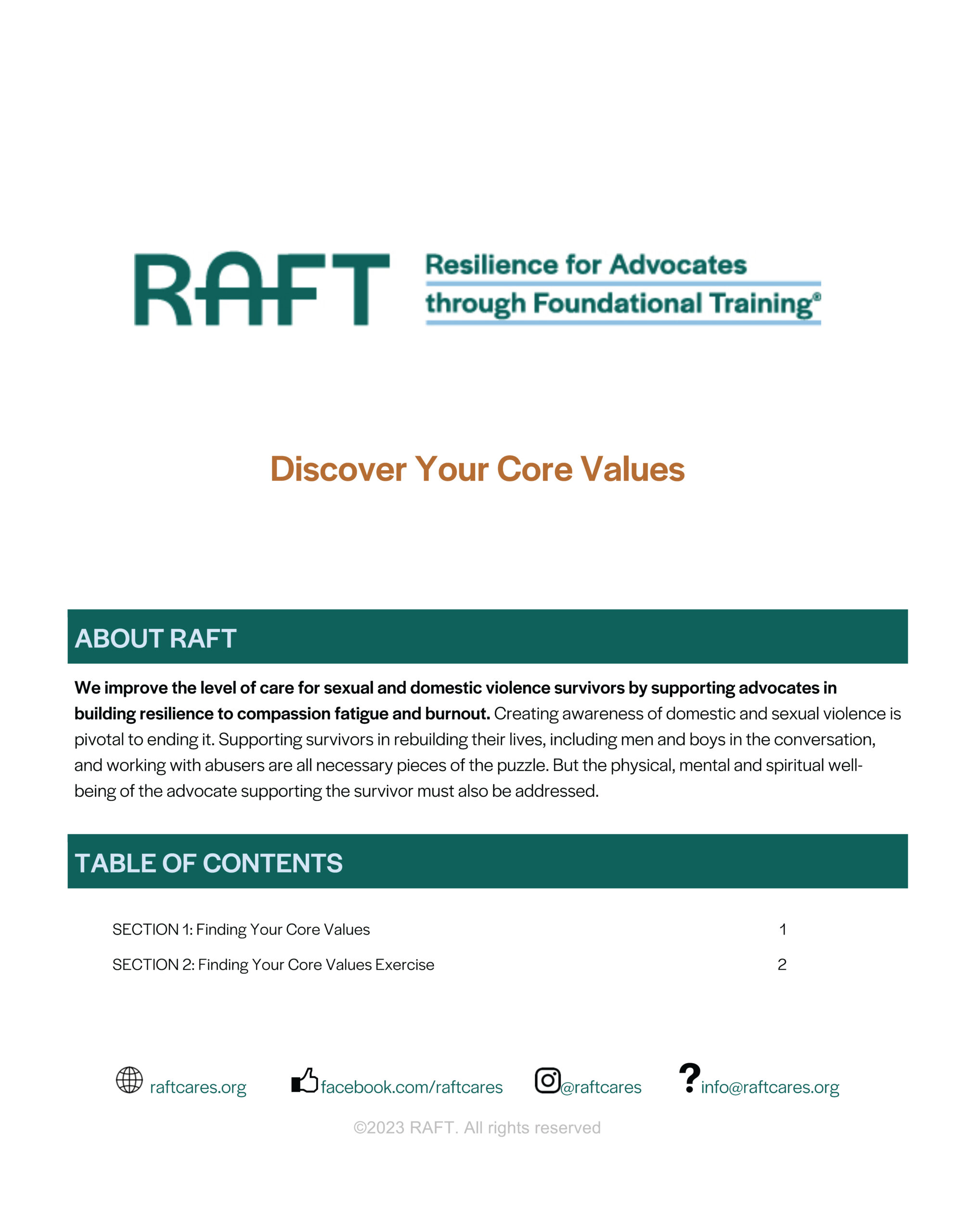 Core Values Worksheet
Get to know the RAFT program or continue your training with our free interactive podcasts. These programs were built to address the specific needs of advocates by sharing real stories and experiences of people like you.
We combine life coaching skills and positive psychology theory to support advocates who are learning how to stand in their power, respect themselves first, and break the cycle of shame and self-criticism.
Whether it's an educational talk, creative exercises, simple yoga, or meditation, our podcasts can provide the specific support you need to improve your well-being.
Our team shares monthly advice and insights into advocacy workplace practices, self-care techniques, tools and tips for combating burnout. Here you'll find resources, exercises and stories from the RAFT team to help build resilience, navigate workplace obstacles and find a deeper understanding of what self-care really means.