Practice Gratitude
RAFT Team, June 27, 2016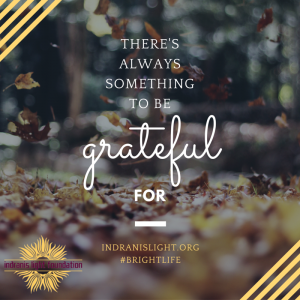 There are benefits of expressing gratitude as a daily practice. Specifically, scientists have been able to verify that practicing gratitude on a daily basis positively impacts well-being and has a lasting effect.
How can you use gratitude to live a brighter life?
Do you write in a journal?Whether you own a journal or not, we want you to write a note of gratitude to yourselves: "What is it that you are most grateful for about yourself?" Once you've written this out, what feelings come up for you? Did you find it harder to write one for yourself, as oppose to writing one for someone else?
A challenge.
If you are feeling a bit bold today, why don't you pick up your smart phone right now and text a message to someone you have NOT been in touch for in awhile, and tell them something you are grateful for about THEM. We'd love to hear the response you get from them, AND how it made you feel?
If you are needing more tools to help get you motivated to live a brighter life, please let us help you. Our Live A Brighter Life online workshop series is completely FREE, and it can be anonymous if you need to attend privately. It's worth every minute! Isn't it time to THRIVE is life, and not just SURVIVE?
Join us this summer for our 6-week Live A Brighter Life Online weekly workshop series starting Thursday, June 30th. It's that easy. Click here for all of the details and a way to sign up.
With Love & Light,
Team ILF