*Meditate with Indrani* ~ Finding Your One True Love
RAFT Team, July 25, 2016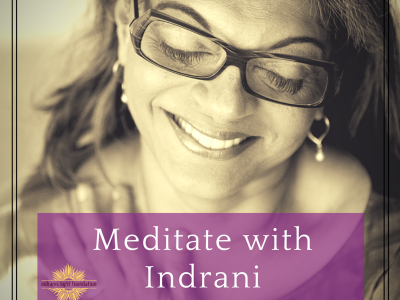 Indrani would love to share some of her meditations with you. Her desire is to assist you in beginning a meditation practice, if you do not have one. If you have a meditation practice, these weekly meditations will help you to work on living a brighter life.
Are you looking for your one true love? Or maybe you need a way to renew the love you have with your current partner. Today's 10-minute meditation is called, "Finding Your One True Love." This is a meditation that will enable you to be in a space to draw in the love and qualities you would like to attract with your true love.
As you meditate, allow yourself to imagine the qualities you want to attract in your one true love. Identify the qualities .... Is it kindness? Funny? Intelligent? Someone who respects nature? Now imagine FEELING the joy and happiness as you surround yourself with your true love. You are becoming the essence of all you wish to attract in your life. Listen below, and let us know if this helped.
"Finding Your One True Love" Meditation Recording
Podcast (community-blog-podcast): Play in new window | Download | Embed
Subscribe: RSS