Leaders Who Serve Succeed
RAFT Team, May 25, 2020
Attitude is contagious, and a positive one allows organizations to flex with challenges and grow with change. How does an organization develop a generally positive attitude? It all begins and ends with leadership. And if you're a leader who is serving, putting your employees' needs ahead of your own, and investing in their futures, you'll reap the reward of better job performance and customer service as well as increased engagement and employee retention.
According to Sandy Wayne, one of the authors of a research paper on leadership published in 2015 in the Academy of Management Journal, "The best business leadership style is far from, 'Do this. Don't do that.' A servant leader looks and sounds a lot more like, 'Is there anything I can do to help you?' Or, 'Let me help you….' Or, 'What do you need to…?' This approach helps employees reach their full potential." On the front end, this type of leadership may feel like it takes more time and energy, but it results in building a culture that is filled with employee engagement and reward. This type of self-propelling environment is worth the initial investment.
Consider the following characteristics to help foster servant leadership:
Caring
When you offer your energy and resources to help your employees achieve their tasks, they feel cared for and seen. Studies show that feeling cared about builds resilience, reduces susceptibility to stress, fosters caring for others, and promotes positive emotions. As this caring attitude snowballs through your organization, everyone will reap the reward of a warmer, more positive work environment.
Trustworthiness
It's vital that your clients trust your organization. But it's just as vital — if not more so — that your employees trust the leadership. One of the most effective ways to accomplish this is by building personal connections. Be real with your people. Talk about everyday things to help build rapport. Be transparent about where the organization is headed. Make yourself available to answer questions. Give credit when it is due. Encourage when performance is lagging. Take the blame when needed. And follow through on your commitments.
When trust is modeled, it's far easier for employees to follow that model and build trust with one another. When trust is built across the board, productivity goes up, job satisfaction increases, and communication is far more effective.
Fairness
While fairness may be hard to define in many areas of life, it is possible to foster an environment of equity in the workplace. Establish a clear process to recognize and reward your employees for various accomplishments. And then make sure you're consistent in following through on your promises. When your employees have clear goals to accomplish, they're more engaged and more willing to stick around for the long haul.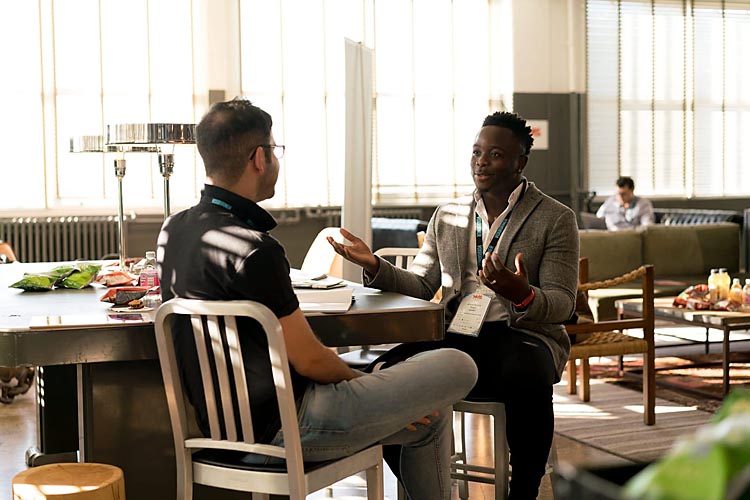 Empathy
It's one thing to care about your employees while they're at work, but it's another thing all together to get to know them and the challenges they face outside of work. That way, if you notice job performance slipping, you may dIt's one thing to care about your employees while they're at work, but it's another thing altogether to get to know them and the challenges they face outside of work. That way, if you notice job performance slipping, you may discover it's likely because they're dealing with a sick loved one or are shifting living arrangements.
While you can't force them to share personal things with you, they're more likely to open up when you demonstrate caring, trustworthiness, and fairness. When you address the needs of the whole person, you'll see a boost in your organization's overall climate.
Creativity
While your organization may not be known as a "creative" place, it's still important to foster creativity. Your employees may have some ingenious ways to solve problems or increase productivity and efficiency. No idea is a bad idea because it may be the very thing that leads to a great solution.
Listen to your employee's ideas. Consider their opinions when making decisions. And above all, let them know they're seen, heard, and valued. This type of servant leadership will enhance all areas of your organization.