5 Physical Practices to Strengthen Your Emotional Health
RAFT Team, February 24, 2020
For most Advocate, days can feel very long. You're up early to take care of your family before work. You support survivors all day. You're running errands, preparing meals, doing chores, and checking in with your friends and loved ones. The day-to-day grind can take a toll on our bodies and on our emotions. But with a busy schedule, it's difficult to carve out time to take care of ourselves in ways that will bolster our emotional health and build resilience. Fortunately, you don't need a gym membership to strengthen your emotional health. There are some simple physical practices that can help you avoid the feeling of overwhelm and instead experience better emotional balance.
Start your morning routine the night before.
You probably have some mornings when getting out of bed is difficult. When we oversleep, getting out of the house can be a stressful race. A simple morning routine can help shift the tone from hectic to happy. And the best morning routines begin the night before:
Consider laying out the day's clothes the night before. Encourage others in the house to do the same so you avoid the morning scramble for a missing shoe or a clean shirt.
Prepare breakfast and lunch the night before. Set your coffee pot by adding the filter, the coffee, and the water so all you have to do is flip the switch. Set out cereal boxes. Have lunch ready to go in the refrigerator. It might take a few trial runs to get things to flow easily in the evenings, but the reward of a smooth morning is worth it!
Sign any permission slips or homework the night before.
Turn off screens an hour before bed. This will help you wind down and sleep better!
Consider getting to bed 30 minutes earlier.
Find time to exercise daily.
Just the thought of exercise might be exhausting for some. Exercise doesn't have to be intense, but it does have to be intentional. You'll experience some incredible benefits: strengthening your body will actually strengthen your emotional health.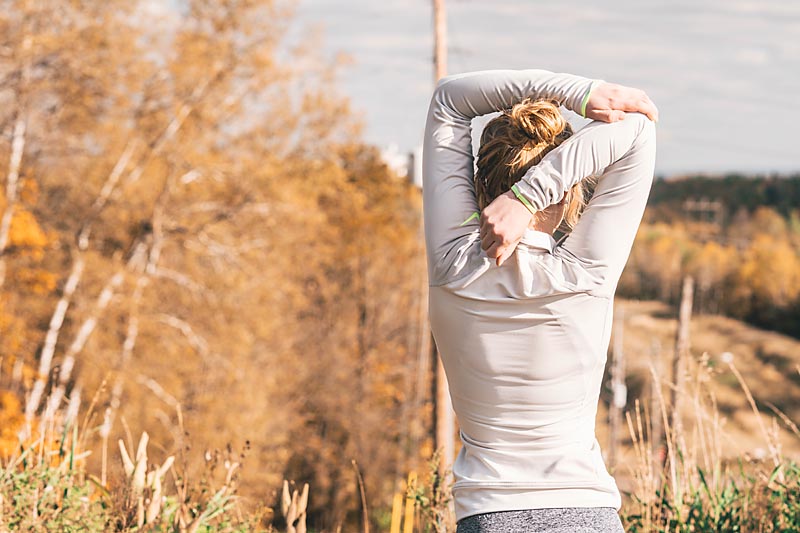 Take a walk during lunch or right after work. Set a timer at your desk to stretch every two hours. If you don't know yoga, grab an app and learn. Sign up for a dance class. Join a cycle or swim club. Whatever you choose, make it intentional. It will help boost your emotions, even more if you're able to exercise outside.
Eat healthier.
You know you should eat healthy and eat consistently. But when you're on the go and busy all the time, these two things can prove difficult. Instead of trying to overhaul your eating habits, consider choosing to eat just a little bit better every day. If you're eating out, pick something healthier on the menu than you normally would. Keep some nutritious snacks in your purse or at your desk. Cut out one sugary or caffeine-loaded beverage from your daily routine. When your body gets the nutrition it needs, you'll not only feel better physically, your emotions will feel the boost as well.
Practice mindfulness.
Put a reminder on your phone to do some intentional breathing every single day, even if it's just for two minutes at a time. Take a short walk after an intense conversation and listen to a meditation. Keep a gratitude list beside your bed and add to it every evening. This disciplined shift in your thinking will soon become a habit of looking at the world differently and responding to it in newer, healthier, more joyful ways.
Drink more water.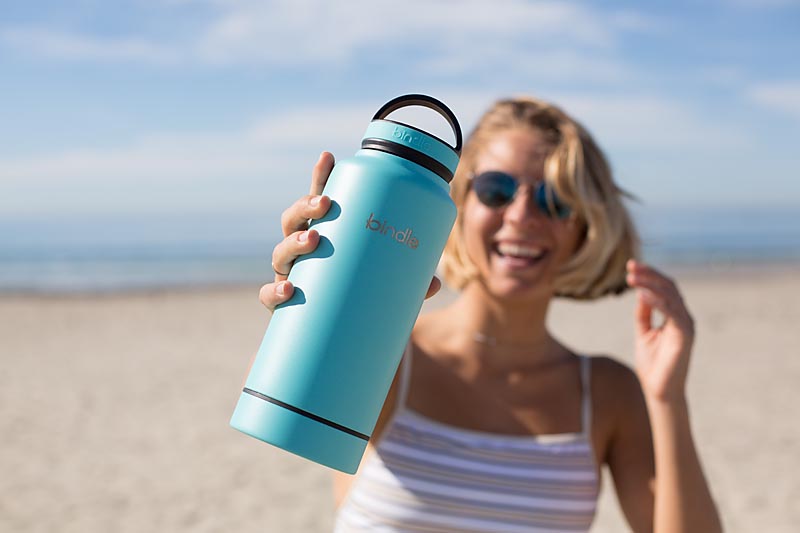 When we're on the go and running all day long, it's easy to forget to hydrate. If you're feeling moody, tired and foggy in the head, you may just be mildly dehydrated. Another symptom of dehydration is headaches. If you treat them by turning to coffee, which further dehydrates your body, try drinking more water instead. After a week of proper hydration, you'll most likely find you're happier, have more energy, and can think more clearly.
When we take care of our physical selves, our emotional selves benefit. This physical self-care takes some discipline, but that doesn't mean it has to be difficult or time intensive. By pursuing these practices, you'll begin a healthy upward spiral — you'll begin to feel better and have more energy, which allows you to pursue more and better self-care. With this model, everyone wins!